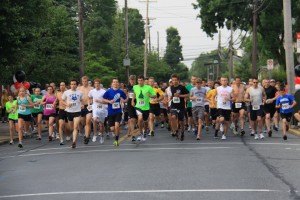 Welcome Aboard 2014 Coopersburg 5K Run, Kid's Fun Run and Health and Wellness Expo!  Last year, we were able to host over 1,000 runners/spectators in Coopersburg, PA for our hometown 5K run!  Excited runners, a cause, running of little feet down Main Street Coopersburg, guitars on the race route, laughter the entire way, and highly anticipated Health and Wellness Expo! 
This year, we will have our 8th run, yes….8th Coopersburg 5K Run!  Come join us!
Registration is OPEN!

By paper, send registration form to:
Frame Your Image
101 N. Main Street
Coopersburg, PA 18036
Race Information: Coop5K2014RaceGenInfo
5K Race Registration: Coop5K2014RegistrationForm
5K Race Route: Coop5K2014_Race_Route_HQ
Kids' Fun Run Race Information: Coop5K2014_KFRinformationPage
Kids' Race Registration Form: Coop5K2014_KFRRegistrationForm
Kids' Fun Run Race Route: Coop5K2014_KidsFunRun_RaceRoute